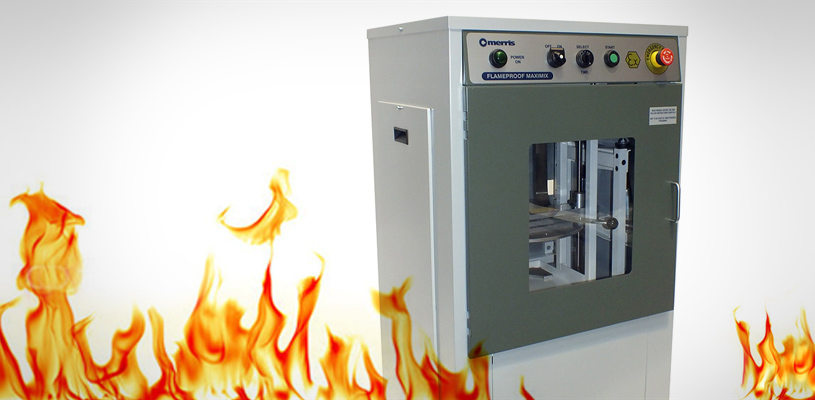 29 Apr

Flameproof performance from the Maximix
The Flameproof Maximix shaker has been designed to perform essential paint-mixing functions in the toughest work environments with the capacity to mix paint cans up to 25 litres.
Quietly efficient and safe, this reliable fireproof mixing machine from Merris is simple to operate and yet contains a series of sophisticated safety features.
The Flameproof Maximix has been engineered to prevent electrical sparks that might otherwise ignite flammable gases.
Brendan McGrath, Managing Director at Merris, underlines the importance of these safety innovations: "At Merris we ensure that our paint-mixing machines can be used in all types of conditions. With its range of sophisticated built-in electrical safety precautions, our Flameproof Maximix helps minimize risks for our clients."
Maximix conforms to ATEX – and performs for you
Together with its solid construction and dependable performance, the Flameproof Maximix conforms to the rigorous ATEX hazardous and explosive atmosphere directives from the European Union.
EX safety switches are used for all electrical functions with the Maximix receiving 220v input via an EX plug arrangement. The HP three-phase EEx 11 explosion-proof motor also provides T1-T4 ignition protection.
All of which means that the Flameproof Maximix is rated for use in Zone 1 areas where potentially inflammable gas, vapour or mist could exist during long periods – from 10 hours to 1,000 hours a year – during normal operating conditions.