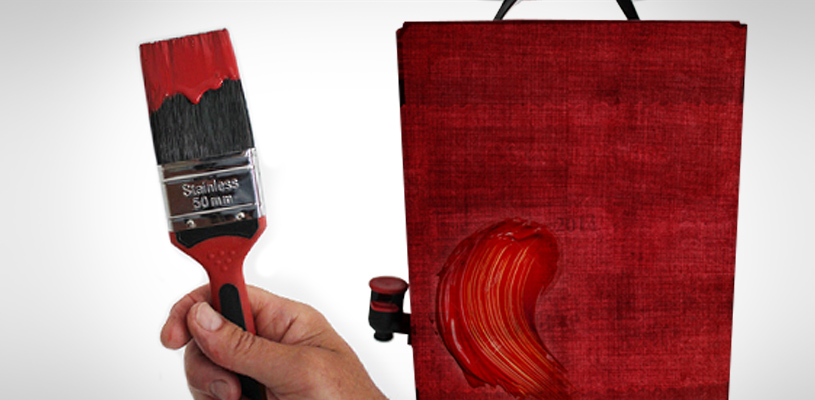 29 Apr

Packaging innovation: paint cubes
A recent challenge for the R&D department at Merris Engineering was to use their new Spinmix 550 to mix paint within a plastic bag contained within a cardboard box.
This unusual task was to test an innovative paint container that has been designed to yield both economic and environmental benefits when compared with standard steel cans.
The results were highly successful with the gyroscopic movements of the Spinmix 550 capable of mixing paint securely and effectively within such unusual lightweight packaging.
Although still a relatively niche market, this Merris experiment proved that paint containers constructed from plastic bags within lightweight cardboard outers have a bright future.
Merris proves the practicality of new packaging
Just as fine wines are now often served from wine-boxes so this successful mixing process, using Merris engineering ingenuity, enables top-quality paints to be mixed, transported and dispensed from these practical containers.
There are numerous benefits for customers using this novel method of packaging. Square boxes are easier to pack while the reduced size of the load and the decreased weight of packaging mean that they are easier to store and cheaper to transport.
This style of paint container is also a more sustainable and economic option as the cardboard outer can be easily recycled while crushing the lightweight empty packaging minimises storage.