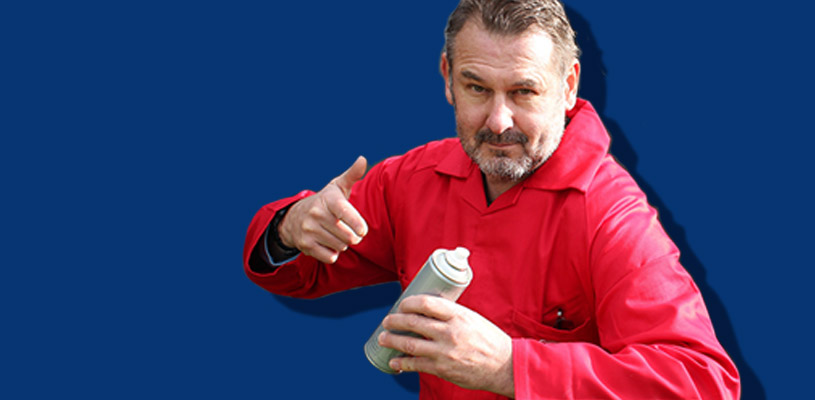 13 Feb

Merris makes aerosol filling so much more fulfilling!
Our latest Aerocolour E Series machines make filling aerosols far more fulfilling. Thanks to our technical mastery and manufacturing prowess, we've turned a difficult and fiddly task into something quick, clean and very easy.
The Merris Aerocolour E Series machine handles 400ml and 600ml aerosol cans and, with its 5 litre cup and faster gear pump, is able to fill 50 cans in one run and up to150 cans per hour.
At Merris, we build tough and we build strong. Our filling and mixing units are designed and manufactured to do their job well, time after time. So you can rely on Merris to help you get those paint-mixing and aerosol-filling jobs finished to the highest standards. And that's a promise we're always happy to fulfil.
Our Merris Aerocolour unit is filled with the finest features:
5 litre paint supply vessel
100ml to fill a can in 12-15 seconds
Able to fill up to 150 cans per hour
Adjustable spring-loaded can locator for 400 & 600ml cans
Compact design requires minimal space
Fully-enclosed explosion-proof unit
Stainless steel body and frame
Suitable for Zone 1 Hazardous Areas
Powered by 0.12Kw motor
110v 60 Hz and 230v 50 Hz available
OK we can't make your life entirely fulfilling but we have made filling aerosols a lot more satisfying with our Aerocolour E Seriesmachines.
For further information on our highly-efficient Aerocolour E Series aerosol can-filling unit, please contact Brendan McGrath at Merris Engineering on +353 93 51017.