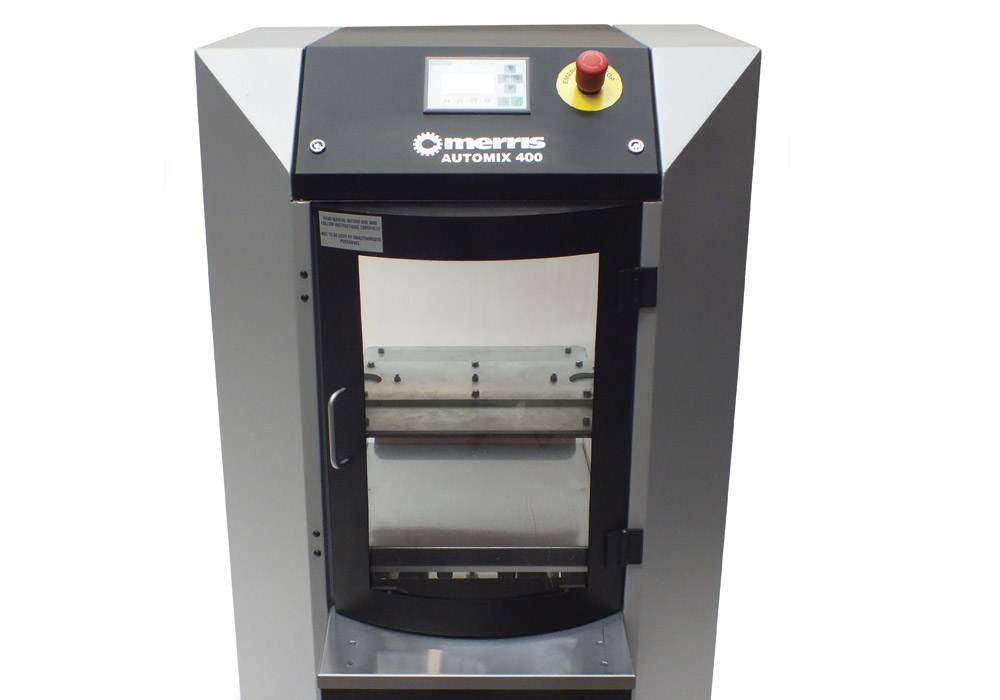 29 Apr

Merris adds to your Automix options
Hot on the heels of the Automix 480, Merris introduces the Automix 400. Both of these high-performance paint-mixing machines have been designed for quietly efficient, safe and simple operation.
The Automix 400, like its 480mm counterpart, features a revolving door that slides within the machine's footprint thereby taking up less floor-space in shops – and not restricting the operator's workspace. With its 400mm access, the Automix 400 can mix a wide range of the most popular and standard can types and sizes.
New roller wheels mean that the Automix machines can be positioned easily while the stepped base enables them to be moved via pallet truck over longer distances.
There is easy front access to all electrical systems and a standard control package on all new Merris Shakers and Gyroscopic Mixers thereby reducing parts inventory and simplifying service training.
Merris Automix machines are so easy to operate: open door, place can on platform, close door and select time. The visual display explains exactly what is happening as the machine clamps the can and goes through the mixing cycle while the door remains safely secured until the mixing operation is complete.
As Brendan McGrath, Merris MD, comments: "It's all about extending our range to match the specific requirements of our various clients. Having a wide variety of paint-mixing machines available in different sizes, we aim to cater for all parts of the market so that customers can always find what they need to suit their business needs."